We design Resumes & LinkedIn Profiles to showcase your talents and qualifications.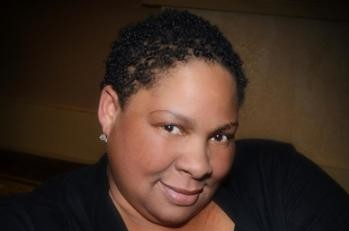 Jeanetta Warren
Founder & CEO
I am a Professional Resume & Cover Letter Writer, LinkedIn Profile Transformation Expert, and Career Branding Strategist. I am obsessed with helping you land more interviews and find a job faster.
I know what it is like to feel stuck in a situation and not sure how to navigate your way out. I was a teenage mother and high school dropout. Based on statistics my outcome was not looking good. But with self-determination, support, and a tenacious spirit I worked like hell not to become a victim of my circumstances. I was determined not to fall prey to the narrative that usually happens to young girls in my situation.
At the age of 28, I enrolled in a GED program and never looked back. I went from a GED to a Master's Degree. I earned a Bachelor's Degree in Behavioral Science and a Master's Degree in Administrative Science.
After graduate school, I bounced around in the job market for a few years until I landed my dream job as a Program Director with a non-profit organization assisting communities struggling with poverty.  In this role, I developed multiple successful programs from inception to implementation, including job placement programs.
I worked like crazy to build up my confidence and reinvent myself, failure was not an option.
I'm humbled at how far I came, from a scared pregnant teenager to an entrepreneur helping clients achieve career success.
Looking back at some of my lowest points, which I jokingly named "deep in the valley of muck" was the best growth period of my life. I wouldn't change a thing.
My love for community and social service was combined to create JW Professional Writing Services. I use all the techniques and methodologies I learned from life, my academic journey, and my leadership experience to assist clients with developing concrete strategies to help them create careers they desire and deserve. 
Contact JW Professional Writing Services if you want a proven methodology to put you in the winning seat of the job market, land more interviews, and receive multiple job offers.
Why you should choose JW Professional Writing Services 
The average length of a job search is approximately 5 months. JW Professional Writing Services is guaranteed to get you more interviews and land the job faster.
A professional resume can make you: 38% more likely to be contacted by recruiters. 31% more likely to land an interview & 40% more likely to land a job. JW Professional Writing Services can improve your odds with landing the interview.