We design Resumes & LinkedIn Profiles to showcase your talents and qualifications.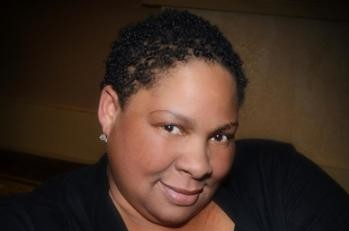 Jeanetta Warren
Founder & CEO
Life is experienced through peaks and valleys; both are leading us to our purpose. If we pay attention to life's whisper, we can hear our inner compose guiding us. I am a firm believer that when we ask and believe, the universe will help us receive.
In spite of being a teenage mother and high school dropout, I never lost faith that one day I was going to move beyond the limitations of my circumstances. 
It was a long journey; I acquired a Master's Degree in Administrative Science and a Post Graduate Certificate in Organizational Development from Fairleigh Dickinson University. In addition, I obtained a Bachelor's Degree in Behavioral Science from Wilmington University and an Associate's Degree in Psychology from Burlington County College.
After graduate school, I thought I would find a job fast, which was not the case. I sent out hundreds of resumes but never received interview invitations. I realized I needed to take a different approach. I read everything I could about resumes, how companies recruited candidates and trends in the job market.
With the knowledge I learned from researching, I landed my dream job in the social service industry as a Program Director. In this role, I was responsible for designing programs to provide services and resources to serve over 1 million-plus population and managed annual budgets over $2M. I noticed that many of the clients that needed our services struggled with the same problem I had after graduate school, finding employment.
I decided to start a business that focused on educating people on how to navigate the job market, build career brands, land interviews, and receive more job offers. Today, I am a professional resume and cover letter writer, LinkedIn profile optimization expert, and career branding strategies. I am obsessed with educating people on how to navigate the job market and find employment. I meet clients at the intersection of job searching and employment. I help them navigate their way to job offers.
JW Professional Writing Services was created to be a resource for people during their job search journey. College teaches us how to develop the skills needed to execute the job but fails to teach us how to navigate the job market. Our number one objective is to assist our clients with developing strategic strategies for finding employment that gives them a competitive advantage in the job market. 
My relationship with my clients is personal; I understand their struggle with navigating the job market because I experienced the same struggle. I wish I had a company such as JW Professional Writing Services to help me along my job search journey.   
I created JW Professional Writing Services because job seekers need help understanding the digital age challenges of job searching and how to develop a strategic strategy to level up their careers; I want to see everyone get their dream job. When my clients win, I feel like I'm winning.
Why you should choose JW Professional Writing Services 
The average length of a job search is approximately 5 months. JW Professional Writing Services is guaranteed to get you more interviews and land the job faster.
A professional resume can make you: 38% more likely to be contacted by recruiters. 31% more likely to land an interview & 40% more likely to land a job. JW Professional Writing Services can improve your odds with landing the interview.